A more than 10 year collaboration has resulted in a number of successful joint projects allowing both businesses to extend their range of services offered by working together successfully.
SA Soft is the developer of world-class Mobile Apps for iPhone and Android devices including the Bottles/PickNPay on demand shopping app.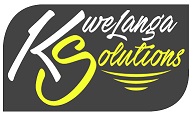 Kwelanga provides online supply chain solutions to FMCG manufactures and distributors which integration into retailers' order processing systems. Our collaboration comprises integrating Kwelanga's system into our AVO Online accounting system to provide a comprehensive logistics and accounting solution.